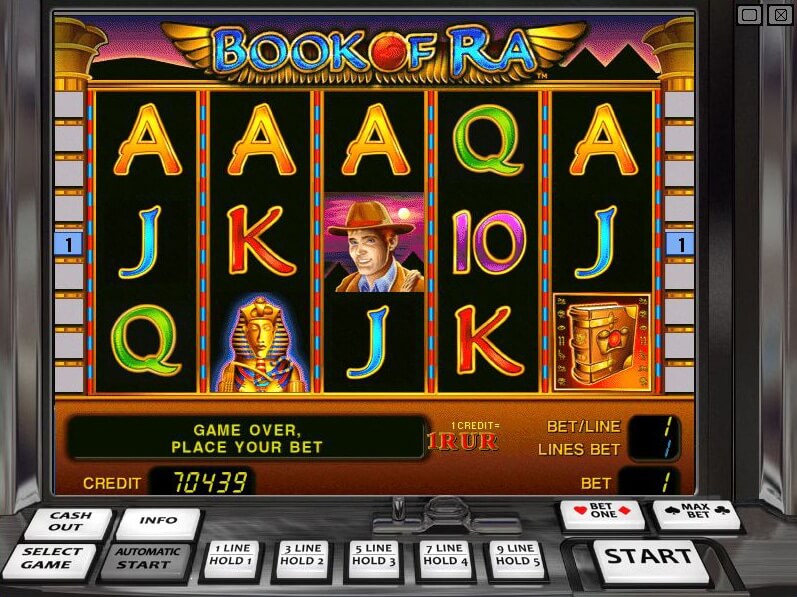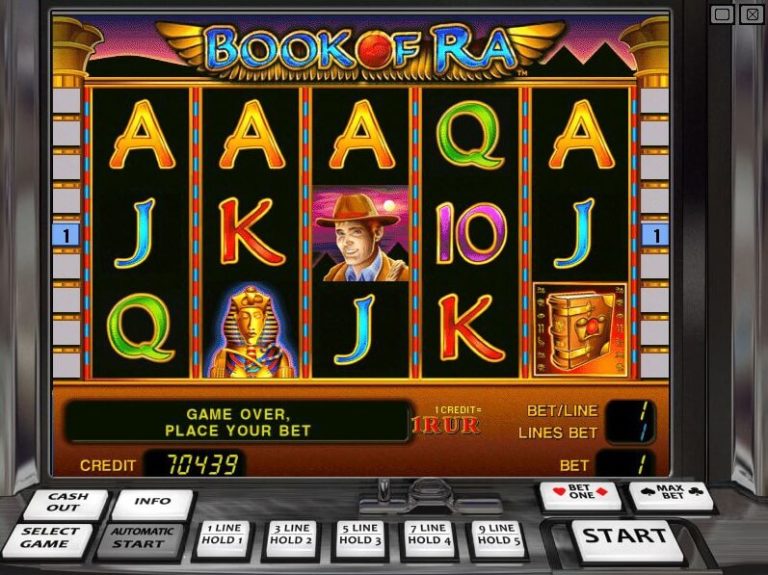 If you want to take your first steps in the field and feel the adrenaline and unpredictability of gambling, but you are worried that you have no experience, Book of Ra is the perfect option for you! The facilities of online casino games, which allow you to play for free, but also to bet real money directly from the comfort of your home, can make your start in slot games even more enjoyable and interesting for you! In the following lines you will find out why!
Book of Ra is a popular slot game created by Novomatic. It is an integral part of almost every casino, as well as the list of games of most beginners in the field of gambling. Its mechanism is as simple as possible, but the game is interesting, based on Egyptian themes, and provides an opportunity for good real winnings. Apart from the physical casinos, Book of Ra can be found in the assortment of almost every online casino!
Rules of the game Book of Ra
To maximize your chances of winning, you need to be aware of the rules of the game. And they are clear and easy, which is why Book of Ra is suitable for both beginners and advanced. At the bottom of the screen you will see all the available options as well as the place for your bet. With the "+" and "-" buttons you can easily set it by choosing from 1 to 9 lines, after which you must determine how much you want to bet on each line. The bet varies from 0.05 to 10.00 per line. When you are done with the settings, press the "Start" or "Autoplay" button. You win as soon as the same symbols appear in a row from left to right. Then you will notice that the "Gamble" button is lit. Here you have to decide whether you want to continue playing or stop here and take your winnings. If you feel lucky enough, you will need to guess the color of the card, which will appear on the screen up to five times. After each known card you will increase your winnings and you can always stop or continue playing. But if you make a mistake, you lose everything you've won so far.
Types of characters in the game Book of Ra
You already know that there are many characters in the game. The most valuable, of course, is the book of Ra. This symbol, also called "scatter", is the most sought after and dreamed of all fans of Book of Ra! It has several roles: it replaces all missing symbols of the order; 3, 4 or 5 symbols multiply your bet x2, x20 or x200, and more than three books of Pa activate free spins.
The symbols from cards "10", "J" and "Q" are the weakest, and "A" and "K" are slightly stronger. The scarab and the golden statuette of Ra also do not bring you many coins. Tutankhamun's sarcophagus is more valuable than them. Going forward in the power of symbols, the Indiana Jones hat can bring you big wins, especially if you find more than 3.
Bonuses in the Book of Ra slot game
The best bonus the game offers are free spins. You never know what luck will bring you to them! They are available when you find three or more characters in the book of Ra. Then there is also a random sign that occupies three positions, and this further increases your chances of winning! But the symbol will expand only if there is a chance of winning, and it does not have to spread only to neighboring fields. It can appear anywhere on all lines and rows.
Knowing the color of the cards up to 5 times with the "Gamble" option can also significantly help you increase your initial bet. Stay with us to learn about winning strategies, and try to play Book of Ra prepared without relying solely on your luck!
Winning betting strategies in the Book of Ra
One of the best ways to make money in the game is to get free spins. According to statistics, playing with 5 credits on 5 lines you have the best chance to do. Winning lines are the top, middle, bottom and V-shaped corners. A good option is to start with a minimum bet and number of lines, gradually increasing them. The smaller the number you bet on, the smaller your profit will be. But playing on all lines is also considered a mistake. There is no point in betting a huge amount on all lines, as the bet for each spin will be large. Better play gradually and evenly increase the number of lines and the size of bets. Note that the spin bet is determined by multiplying that for each line by the number of rows activated.
It is very likely that you will not win anything until the fifteenth round. It is believed that big profits occur around the twentieth. So, when determining your bet, consider it so that it is enough for you to play at least 20 rounds. This way you can collect 4,000 points if you make 20 per round.
Mobile version of Book of Ra for smartphone and tablet
Before you start betting real money, it is good to gain experience and an idea of ​​the mechanism of the game through the free demo versions, which are suitable not only for computers, but also for smartphones and tablets. All you need to play Book of Ra is an internet connection. There are many versions of the game for smartphone, tablet, and a large number of sites that offer it. This way you can play at any time you want without having to download specialized software. Enjoy the Book of Ra anywhere and anytime!
Frequently Asked Questions
If you still have questions about the Book of Ra game, you will probably find their answers in the following lines.